WEST SIDE STORY
Musical by L. Bernstein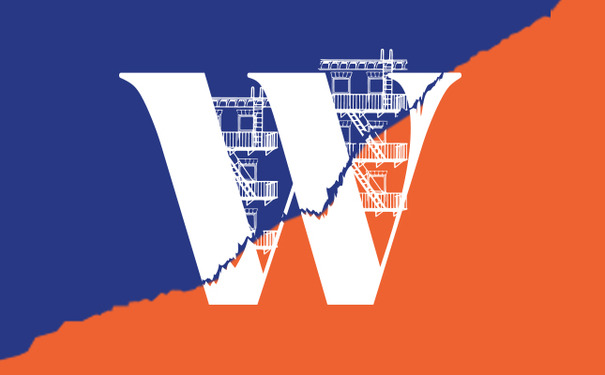 Based on a conception of Jerome Robbins
Book by Arthur Laurents, music by Leonard Bernstein, lyrics by Stephen Sondheim
Entire original production directed and choreographed by Jerome Robbins
Originally produced on Broadway by Robert E. Griffith and Harold S. Prince
By arrangement with Roger L. Stevens
Presented by arrangement with Music Theatre International (Europe)
Premiere at the Estonian National Opera on May 24, 2019
Subtitles in Estonian and English
Approx running time 2 h 40 min, one intermission
Not suitable for children under 12
Conductors: Lauri Sirp, Jüri Alperten, Kaspar Mänd
Stage Director: Georg Malvius (Sweden)
Conductors: Lauri Sirp, Jüri Alperten, Kaspar Mänd
Designer: Ellen Cairns (Scotland)
Lighting Designer: Palle Palmé (Sweden)
Choreographer: Adrienne Åbjörn (Sweden)
Fight Choreography: Rein Oja (Estonian Drama Theatre)
Cast in Estonian language performances: Hanna-Liina Võsa, Piret Krumm, Heldur Harry Põlda, Juss Haasma, Tamar Nugis
Cast in English language performances: Jade Davies, Nicole Deon, Cameron Sharp, Davide Fienauri, Jeronimas Milius
Cast in both performances: Kaarel Targo, Silver Laas, Norman Salumäe, Karl-Erik Tamme, Maarius Pärn, Mihkel Tikerpalu, Kärt Anton, Kethi Uibomägi, Saara Kadak, Nele-Liis Vaiksoo, Reigo Tamm, René Soom, Mart Laur
A boy. A girl. Two rival gangs. One fatal love affair.
Inspired by Shakespeare's tumultuous love story "Romeo and Juliet", and set amidst the rivalry of teenage gangs in 1950s New York, "West Side Story's" revolutionary choreography and unforgettable score changed the face of musical theatre, when it premiered on the Broadway stage in 1957. "West Side Story" brought the idea of social consciousness to the musical stage, leading the way for later works such as "Les Miserables" and "Rent". "West Side Story" is one of the most memorable musicals and greatest love stories of all time, full of memorable melodies that secured the musical 732 performances in its original Broadway run and was made into a blockbuster film in 1961.
An outstanding double cast of the best Estonian and foreign musical actors, giving performances both in Estonian and English, will electrify audiences with such classic songs as "Maria", "Tonight", "Somewhere", "America" and "I Feel Pretty".
"West Side Story" was first performed in Estonia 45 years ago, when it was brought on stage by conductor Eri Klas, stage directors Helmi Tohvelman and Vello Rummo, starring Harri Vasar and Helgi Sallo. Last time it was performed in Linnahall 25 years ago in cooperation with Estonian Music Academy, Estonian National Opera, Tallinn Pedagogical University and AS ARISTO. It was conducted by Tarmo Leinatamm and staged by Neeme Kuningas, performed by today's notable opera singers Toomas Tohert, Rauno Elp, Lauri Vasar, Ain Anger, Tiiu Laur among others.
On August 25, 2018 a centennial passed from the birth of a beloved composer, conductor, musician and cultural ambassador Leonard Bernstein. In the two-year period from the composer's 99th and 101st anniversaries, more and less known works by Bernstein will be performed within a world-wide festival. Estonian National Opera joined the anniversary programme in November and gave a concert performance of "Candide" that marked its first ever performance in Estonia.
Leonard Bernstein was the first American composer to achieve not only fame, but a measure of superstardom generally accorded only to pop stars and movie icons. As a conductor, he was known for a dramatic, flamboyant manner; as an educator, he brought classical music to a whole new generation through his televised Young People's Concerts with the New York Philharmonic, beginning in 1958; as a composer, he made his mark in the concert and theatre halls as well as in movies.
Cast in Estonian language performances:
Hanna-Liina Võsa, Piret Krumm, Heldur Harry Põlda, Tamar Nugis, Juss Haasma, Kaarel Targo, Silver Laas, Norman Salumäe, Karl-Erik Tamme, Maarius Pärn, Mihkel Tikerpalu, Kärt Anton, Kethi Uibomägi, Saara Kadak, Nele-Liis Vaiksoo, Reigo Tamm, René Soom, Mart Laur
Cast in English language performances:
Jade Davies, Nicole Deon, Cameron Sharp, Davide Fienauri, Jeronimas Milius
* Discounts are personal. When attending the performance, we kindly ask you to take a valid ISIC/ITIC card with you that entitles you to discounts on ticket prices.
Dates