GUIDED TOUR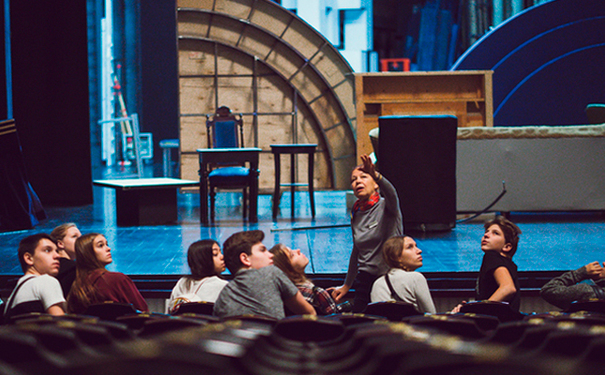 Would you like to see more of Tallinn Opera House or learn about life of the Estonian National Opera and Ballet?
Join us for a 1-hour guided tour and gain an insight into some of the many facilities the Opera House has to offer and what goes on behind the scenes before the curtain rises. Maybe we can walk out onto the Main Stage, or visit the costume workshop or scenery painting room, and possibly even meet a singer or a dancer as we make our way around. Learn about the architecture, stagecraft, opera and ballet from our knowledgeable tour guides. Please note that the guided tour covers large distances and several stairs.
Suggested age 6+
Tours take place on Fridays at 17.30 (in Estonian) and on Saturdays at 17.30 (in English) beginning from the foyer. Tours in Russian take place either on Thursday or Sunday.
The tours are planned only on the days when there are performances in the main venue. Tours are not available on public holidays and before the premieres. It is possible to buy the ticket for the tour without buying a ticket for the performance.
Additional information: www.opera.ee