ONEGIN
Ballet by John Cranko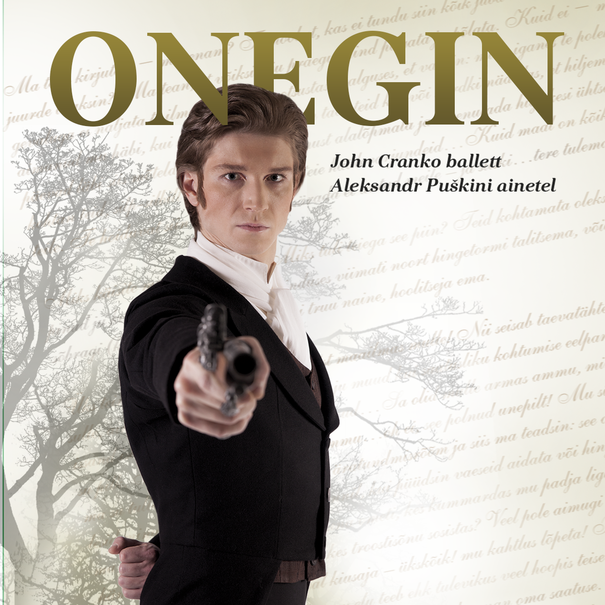 Ballet by John Cranko after Alexander Pushkin
Choreography and staging: John Cranko
Music: Pyotr Tchaikovsky, arranged by Kurt-Heinz Stolze
World premiere on April 13, 1965 Stuttgart Ballet
Premiere at the Estonian National Opera on March 19, 2015
Approx. running time 2 h 30 min, two intermissions
Conductors: Vello Pähn, Jüri Alperten, Kaspar Mänd
Staged by: Jane Bourne (England)
Designer: Thomas Mika (Germany)
Lighting Designer: Steen Bjarke (Denmak)
Assistant to the Designer: Diana Eckmann
John Cranko's "Onegin" holds a special place in the choreographic repertoire of the second half of the 20th century as one of the few original full-length ballets. Cranko became acquainted with Alexander Pushkin's verse-novel "Eugene Onegin" when he choreographed the dances for Tchaikovsky's opera of the same name in 1952. The dance version of the story was born in 1965 for the Stuttgart Ballet. The ballet tells the story of the arrogant and world weary aristocrat Onegin who rejects the love of the young and naive Tatiana only to realize – upon meeting her again ten years later – that in her he threw away the only woman who would ever have truly loved him. Tatiana, by now married to another, does battle with her emotions and in turn rejects Onegin's declaration of love in one of the most heart wrenching scenes in all of ballet. Cranko's absolute mastery of the art of the Pas de Deux finds its climax in "Onegin", where the relationship of Onegin and Tatiana is revealed in intense and passionate duets. Kurt-Heinze Stolze's masterful arrangement of Thcaikovsky's music includes fragments from various well known pieces, such as "The Seasons" Op. 37b as well as the opera "Cherevichki" ("The Slippers", 1885), the duet "Romeo and Juliet", the symphonic poem "Francesca da Rimini" Op. 32 and many more.
""Onegin" is as satisfying a drama as anything on Broadway."
– New York Newsday
* Discounts are personal. When attending the performance, we kindly ask you to take a valid document (student card, ISIC/ITIC card or a senior citizen certificate issued in the Republic of Estonia) with you that entitles you to discounts on ticket prices.
Dates